More than hosting; we focus on growth!
Hosting comes dime a dozen but you won't find hosting that is proactive to neutralize issues as well as provide online marketing consultation to help you grow.
Our Focus
Three Key Areas of Web Hosting
Tech Knowledge
From web programming languages to server scripting, we have you covered.
Security
A strong offense in your defense. Proper security implementation is a priority
Analysis & Growth
More than just hosting; analysis of your website with feedback for growth.
Our Approach
Effective & Strategic Operations
We are not your typical web hosting company. We will approach your hosting support with a highly technical focus but we are also online marketers and business consultants therefore we also want to ensure that we are providing you with key analysis to help your website grow.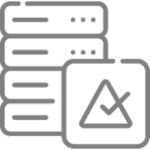 cPanel Gurus
The most known name in the web hosting industry implementing and functioning to your benefit.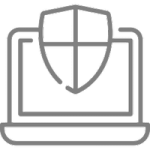 Real-time Alerts
24/7 monitoring of your web hosting account to ensure that communication occurs and issues are resolved as soon as they take place.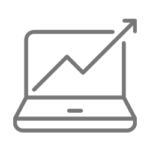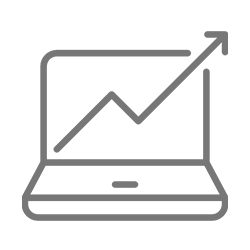 Consultation
What's taking place on the back-end hosting will reflect what is shown on the front end (your website). We want to ensure that your hosting is truly helping you grow.

The Royal WordPress Website Migration
We will transfer your WordPress website from your previous web hosting in less than 2 hours!* Let us help you move your site to our servers quickly so that you will incur little to no noticeable downtime. Take 15% off with the Web Tier I package or higher!
1. Backup Website
Your website will first be updated (plugins) then completely backed up and safely downloaded offline. The backup will be tested fully prior to instructing you to proceed with cancelling your previous web host.
2. Restore Website
Your website will first be uploaded and restored to our servers, your domain name will be redirected to point to our server and your website will be completely tested for full functionality.
3. Complete Setup & Education
All the nerdy behind-the-scenes tasks will be completed to ensure that your website is performing to it highest capabilities. We'll be sure to give you the non-techie/ summary.
FAQ
You have concerns, we have answers
Packages that help your brand build and grow!
Email
Great for those that just need email options!
cPanel Access (Limited)

Domains: 1

Disk Space: Unlimited

Email Accounts: Unlimited
Web Tier I
Great for most websites!
cPanel Access

Domains: 1

FREE SSL Certificate(s)!

Disk Space: Unlimited

Bandwidth: Unlimited

FTP Accounts: Unlimited

Sub-Domains: Unlimited

Email Accounts: Unlimited
Web Tier II
Great for websites with multiple domain names!
cPanel Access

Domains: Unlimited

FREE SSL Certificate(s)!

Disk Space: Unlimited

Bandwidth: Unlimited

FTP Accounts: Unlimited

Sub-Domains: Unlimited

Email Accounts: Unlimited