Let me first begin by stating that here at C.R.O.W.N. Computer Solutions, we are not your average service-based business. We don't approach our customer service like any other nor do we don't implement our frontend and backend operations like any other.
When it comes to our approach our reaching out audience (and possible clients), we take a strong stance through providing education regarding all things tech-related. In this article we will discuss the three core reasons why we take this approach:
1. Understanding the "why"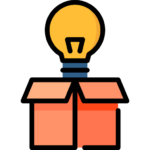 Technology can be really complex. From mobile to desktop devices, smart home, network security, web development and tons of tech systems; there is so much to consume that it could be overwhelming. There are tons of "what" in the tech world but far too few truly understand the "why" behind how those tech solutions would benefit their lives. Without understanding the "why" then guerrilla marketing campaigns will easily sway the minds of most consumers to purchase products that do not need at all. 
Our goal is to educate you on the "why" so that not only will you be able to see past the glitz and glam of aggressive marketing tactics but also be sure that the products that you are interested in meets your needs first then your wants.
2. Establishing and building rapport
We love your business but more importantly, we honor your trust. There are tons of businesses that perform tons of cold calls and aggressive marketing campaigns to get their point across but that is not us. Through our focus on education, we want to convey three important messages: wisdom, need and application
Wisdom is knowledge applied so please allow our experiences to help you resolve your issues as well as build and grow. As mentioned in first core reason above, your "why" is the need and we want to help that become more and more clear through our educational content. Last, application is how we will apply this information to resolve your problems as well as help you build in grow. Through this focus, we aim to earn your support, business and trust.
3. A servant's heart
Overall, we are here to serve you and your needs. Our motto is "we treat both you and your computer like royalty!" and we aim to apply that to all areas of out tech services that we offer. When we truly understand the love exhibited through unselfish service and sacrifice, then that is when we are lead to showcase that same service and sacrifice towards others. 
---
Are you ready to begin?
How can we serve you in the greater Austin area? Learn more here.
Small business owner looking to build and grow your web presence? Learn more here.
Looking for a webmaster with tech wisdom mixed with a business growth mindset? Learn more here. 
Got questions? Ask away!
We are here to resolve your issues, answer your questions and meet your needs. Feel free to check out our Frequently Asked Questions (FAQ) section to learn more and if you still have questions then feel free to chat with us live using the bottom in the lower right hand corner of your screen, send us a message through Facebook Messenger or drop us a message.